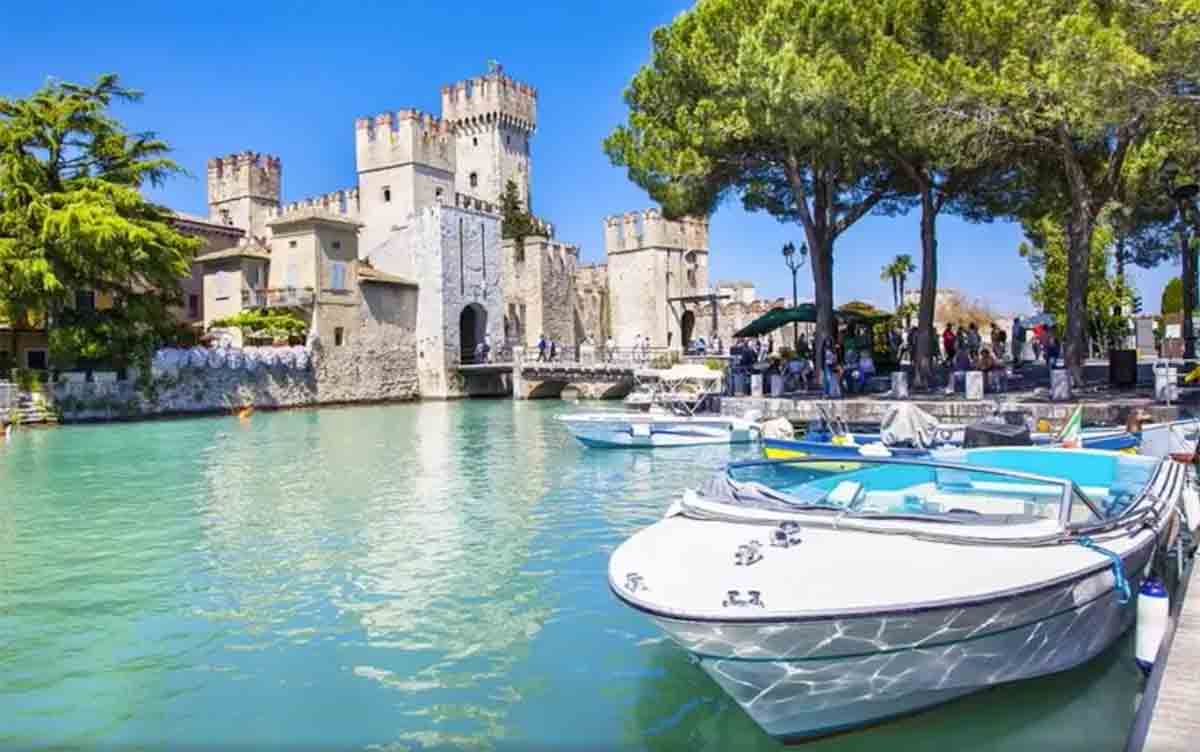 Comosjøen i Italia
Comosjøen i Italia- Comosjøen ligger i regionen Lombardia i Italia. Comosjøen ligger i provinsene Como og Lecco. Det er en stor innsjø på hele
145 km², og er med det den tredje største innsjøen i Italia etter Gardasjøen og Maggioresjøen.
Get the inside track to hiking around Italy's majestic lakes, including Lake Garda, Como, Maggiore and more. The routes range between 2 to 13 miles in length and offer varying terrain to suit all walkers.
http://buff.ly/2p94LMx

Pictured: Scaliger Castle, Varenna, Bellagio, Iseo, Stresa

Posted by Italy Magazine on 1. juni 2017
Innsjøen ligger i et spektakulært landskap, med masse urørt natur, sjarmerende småbyer, utrolige utsikter og et krystallklart vann. Comosjøen kan utforskes med bil, til fots, båt eller sykkel. Naturperlene ligger på rekke og rad.
Dette er de beste hotellene ved Comosjøen
Grand Hotel Tremezzo
De fleste hotellrommene har fin utsikt, og får skryt for de behagelige sengene, dog kan rommene være litt små. Hotellet har et flott bassenge, og personalet får skryt for sin profesjonalitet
Hotel La Perla
Det familiedrevne Hotel La Perla ligger i åsene over Tremezzo, en liten landsby ved siden av Comosjøen i Nord-Italia. Fantastisk utsikt over innsjøen og fjellet fra de fleste soverom, og hotellets terrasse er et stort høydepunkt.
Landsbyen ligger 6 minutter gange fra hotellet. Det er en kirke fra det 5. århundre og en liten restaurant som serverer ferskfanget fisk. Villa Carlotta ligger mindre enn tre kilometer fra hotellet – bygget i det 18. århundre, og har en botanisk hage.
Villa d'Este
Villa d'Este åpnet i 1873, og er en av Italias kjente kjendishoteller.
Bygget som et sommerpalass i det 16. århundre, med storslåtte hager, terrasse og svømmebasseng. Hotellet tilbyr spa, sportssenter og vannsport.
Hotel Villa Flori
I utkanten av Como, med sin fine katedral, er Villa Flori hotell et godt valg for de som leter etter noe moderne, me likevel elegant og sofistikert. Selv om det ligger i nærheten av veien, ligger det rett ved vannet, med sine elegante, lyse og luftige soverom, mange med balkonger som ligger over vannet.
Gran Lago-pakken på taket er spektakulær, og maten i restauranten Raimondo matcher de stilfulle omgivelsene. Hotellet er tilgjengelig hele året..
Andre populære hoteller i nærheten av Lombardia
Her har vi samlet et knippe bilder fra Instagram.
SaveSave
SaveSave